Loading
As the Commodore continued hitting people along the street, Detective Burnett recalled hearing police communications over the radio.
''I remember hearing a voice on the police radio saying 'The car is hitting pedestrians, it must be stopped at all costs','' he said.
Six pedestrians died and 27 others were injured.
Mr Gargasoulas, 28, is standing trial and has pleaded not guilty to six charges of murder and 27 counts of reckless conduct endangering life.
After a police vehicle rammed the Commodore and it came to a stop outside a travel agency, the trial heard, Mr Gargasoulas was arrested and officers began helping the injured.
Detective Burnett said he ran to a young girl and asked a man nearby how old the child was, but the man replied: ''It's not my child, I just found her in the street.''
In the hours before the tragedy, police searched for Mr Gargasoulas as he was suspected of stabbing his brother Angelo in Windsor.
Detective Burnett said he and a colleague were driving when they saw the Commodore by chance and followed it through St Kilda, Windsor, Prahran and Toorak before Mr Gargasoulas, realising he was being followed, stopped in South Melbourne and beckoned the officers over.
But he took off again, the court heard, and police pursued him but quickly called off their chase due to traffic in the area.
Asked why police didn't try to block or ram the Commodore at that stage, Detective Burnett said: ''Ramming cars with police vehicles doesn't always have a good outcome, so that's why we decided to sit back in the traffic.''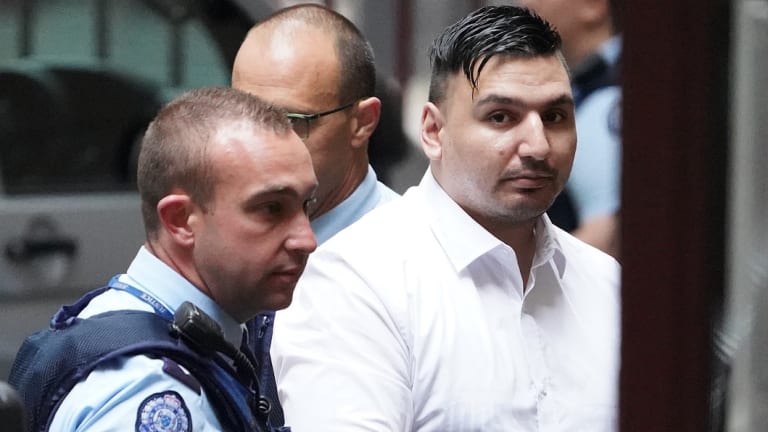 Mr Gargasoulas' girlfriend, Akiir Muo, told police she saw him stab Angelo with a large silver-coloured knife and then flee. When she next saw James, early on the morning of January 20, he hurried her into the car and drove ''crazy''.
''The way he was driving I just thought my life was gone. There was no way he was going to stop,'' Ms Muo, 26, said in a statement read to the jury by a prosecutor.
She said Mr Gargasoulas told her: ''If the cops come and find me I will run everyone down in the city.'' He also spoke about a comet hitting Earth and him being the saviour, she said.
After Mr Gargasoulas drove away from police, he pushed Ms Muo out of the car on Kings Way and drove towards the West Gate Bridge.
The trial continues.
Adam Cooper joined The Age in 2011 after a decade with AAP, the country's news service. Email or tweet Adam with your news tips.